Posted By Jacque on November 11, 2008
Welcome to the 150th Carnival of Homeschooling! Wow! 150 Editions of the carnival. And yes, I know the Presidential Elections were last week! Instead of that, let's talk about Opening Day of the Voting at Homeschool Blog Awards. There are 24 categories to search and find new and interesting blogs in. Let's see how that works out for this week's submissions to the carnival!

2008 Homeschool Blog Award Categories:

1. Best Homeschool Mom Blog
Everyone is the best homeschool mom for their own children. With thousands of homeschool bloggers out there, please know that there will only be one winner online – but EACH OF US are winners in our own homes. If there's a blogging mom out there that has been a particularly good example to you and you want to let her know… consider her for this nomination!
Bettina, of Life Without School, asks, "So, in the world as it is today, how does a homeschool family organize physical activity?" in her article, Homeschooling and Fitness

Dawn @ My Home Sweet Home presents their family ritual upon each child's completion of the Alpha Phonics book. The Alpha Phonics Party: A Rite of Passage posted at Blissfully Domestic.

Katherine of No fighting, no biting! has found that trying to homeschool 3 kids with 2 preschoolers underfoot while pregnant almost impossible. Instead of giving up homeschooling, she is Hiring Help.
2. Best Homeschool Dad Blog
We love to hear what dad has to say. Especially if he includes homeschool posts off and on. [Blog doesn't have to be exclusively about homeschooling.]
Kevin presents Thanksgiving Activities for Homeschoolers posted at More4kids Homeschooling.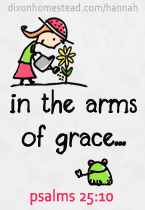 3. Best Blog Design
Here's your chance to nominate your favorite blog design and give your favorite blogger a pat on the back for her talent (or give her web designer some credit!).
Join the ladies at The Homeschool Post for The Late Swap – November/December 2008. You are invited to take part in the fun, to meet and get to know other homeschool moms better and participate in the swap that will take you through the holidays.
4. Best Artistic Content Blog
This blogger has an eye-catching and interesting variety of graphics and photos in posts and in the general design that you enjoy. We want to thank those of you who post pictures and graphics that inspire us!
Shez presents New Blog Carnival – Carnival of Homeschooled Children's Creations posted at Homeschooled twins.
5. Best Crafts, Plans & Projects Blog
Do you turn to the blogosphere for a steady supply of great craft ideas, lesson plans or projects that you can do with your homeschoolers? Why not share your favorite blogs that provide them with all of us and give that person some recognition?
HappyCampers presents Easy Christmas Gift Idea posted at The Adventures Of The Williams Family.

HowToMe presents How to Sew a Casserole Carrier posted at HowToMe.

Kathy Dow invites you to meet Gallon Guy posted at My Quivers Full.
6. Best Family or Group Blog
Nominate your favorite Homeschool Family blog or your favorite group blog that is either run by Homeschoolers or discusses homeschool issues. [Blog doesn't have to be exclusively about homeschooling.]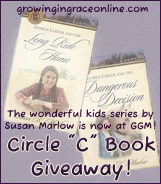 Growing in Grace Magazine is holding a contest for a reading book on the book review article: Snuggle Up with A Good Book:With Andrea Carter.

Janine shares some good quotes about homeschooling from When Homeschooling Disappoints at Why Homeschool
7. Best Encourager
It is time to say thanks to those bloggers out there who lift you up out of the homeschool "blahs" and help you get back on track. The winner of this category doesn't have to be perfect or always in a good mood… just someone who makes you feel as if someone else cares and has a positive attitude overall.
The Reluctant Homeschooler explains why she sometimes feels like she is Everyone's Encyclopedia. Her kids expect her to be a walking dictionary, science reference book, almanac, math whiz, and home organizer who knows where everything is. Sound familiar?

Tami presents How do I keep my enthusiasm going throughout the year? posted at Tami's Blog.
8. 'Live-What-You-Believe' Homeschool Blog
A large percentage of homeschoolers are Christians, but this doesn't have to mean Christianity only. Other religions or even strictly secular homeschool blogs can be nominated here. The person just has to do a good job marrying their faith (or lack of it) with their posts on homeschooling… uplifting others to walk in faith (or lack of it) and blessing others who adhere to that faith (or lack of it). I for one am thankful that we live in a land that is FREE to worship (or not) any way we see fit… and to homeschool our kids accordingly.
Trisch at Never A Dull Moment discusses her thoughts on homeschooling for the hearts of our children as she ponders, "Do We Really Understand the Battle?.
9. Best Unschooling or Eclectic Homeschooling Blog
This blogger should have a great variety of ideas and encouragement for those who homeschool to the beat of their own drum.
Do you want to keep homeschool fun? play a game! Here is my list of games that helped me with many subjects from reading, spelling, logic and more!  Miss Amanda presents her post about games, Homeschool Memoirs: Let?s Play A Game!, posted at The Daily Planet.

Dana of Principled Discovery shares photos and quips about the School room of my dreams as she reveals the secret to her homeschool space: TV trays! Check out just where they homeschool.
10. Best Geographical Blog
In 2005, we had separate categories for International and Canada. I felt that was a bit unfair. This time, we are including a category for ANY geographical place that you find interesting. If you are interested in a blog in Russia, Romania, Canada, Turkey, New Zealand, Texas or Washington D.C. – and your favorite blogger from that area talks a bit about that place in-between homeschool posts, PLEASE let us know! Be sure to let us know when you nominate the Best Geographical Blog that you TELL us WHERE the place is!
Lynn presents Geography in the 1st Grade! posted at Eclectic Education.

Speaking of Geography, Sprittibee has some ideas for a U.S. Geography Project: State Notebooks. Complete with pictures, she gives you a list of ideas to make your own notebooks in a three-ring binder.

Amy Smith presents Favorite Field Trip: China posted at Kids Love Learning.

Kris@Weird, Unsocialized Homeschoolers offers some fun and interesting ideas for Planning an Around the World Day posted at The Homeschool Classroom. Around the World Day is a geography fair in which each participating family represents a different country. We did this about, wow, it must have been 8 years ago. We did Cambodia, and it was a blast! Our first step to Relaxed Homeschooling!
11. Best Current Events, Opinions or Politics Blog
We don't want a strictly political blog that is run by a homeschooler unless quite a few posts have relevant information pertaining to homeschooling. News clips that affect our freedoms as homeschoolers and how homeschooling is portrayed in the media are ideal. We love to hear what other homeschool teachers are thinking and reading and their views on things that affect us all. [This blog does not have to be exclusively about homeschooling, current events, or politics… just a blog that often shares opinions on matters that you enjoy learning from.]
Join the ladies at The Homeschool Post for The Late Swap – November/December 2008. You are invited to take part in the fun, to meet and get to know other homeschool moms better and participate in the swap that will take you through the holidays.

Stephanie presents Election Day in the Woods posted at Adventures in the 100 Acre Wood.
12. Best Homemaking or Recipes Blog
This blog should have content regarding homemaking, housekeeping, tips, ideas for making your life easier, information about raising multiple kids, or recipes that you enjoy trying. [This person should be a homeschooler but the blog doesn't have to be exclusively about homeschooling, homemaking or recipes.]
Melissa at Lilliput Station Adventures has an idea for Sugar Cookie Cuneiform that works with ancient Sumerian writings and making fossils.
TEEN BLOGS
Let's encourage those young bloggers to speak up and be a good example for their peers. I have seen so many wonderful teen blogs out there that deserve recognition. Let us know what some of your favorites are! Teen blogs can be any blogs run by teens who are at least 11 years of age.
13. Best Teen Girl Blog
14. Teen Guy Blog
15. Teen Group Blog
In honor of November 19, 1863, Lady Rachel writes about President Lincoln's Gettysburg Address. You can find more articles written about History at Growing in Grace Magazine.

Miss Monica June has started a new meme for children focusing on Homeschooling called From The Learning Room. Check it out and see if it would be a good blogging/writing assignment for your children!
16. Funniest Homeschool Blog
We all need a laugh in-between laundry, lesson plans and loosing our cool. It is nice to get your smile back so you can share it with your students (who can only take "so much gloom" as Ma Walton said so eloquently on Little House on the Prairie). Nominate your favorite crack-pot or crack-up homeschool blog here.
LittleSanctuary posts the week in review in a homeschool moms life. Sometimes it is just one of those weeks!

Laura asks that age-old question: WHY?!? at Practical Homeschooling.
17. Best Cyber-Buddy Blogger
A blogger that you haven't met, but you think you would enjoy meeting and hanging out with. She/he is a person that you would love to co-op with or live next door to. Who knows, maybe one day we will get together somewhere at one of these bloggy meetings I hear about. I'm so jealous!
Lisa tells us about Community Service and their community service projects. They are a large part of homeschooling and although they get SUPER busy during this time of year "it is SO rewarding to know we are helping to make the holidays a bit brighter for those less fortunate," at The Homespun Life.

Dianne of Bunny Trails asked herself a question about her blog. In light of the 2006 Homeschool Blog Awards, it occurred to her that she doesn't really blog about homeschool at all. She wondered, "Is she really Homeschool Blogging?". Go find out how obedience for her in homeschooling can be summed up with five P's.

18. Best Curriculum or Business Blog
Let us know your favorite homeschool business or curriculum blogs so we can read them, too!
You will be thrilled to know that you can participate in a GREAT HOMESCHOOL MEME! Miss Jocelyn posts the Homeschool Memoirs every Wednesday at The Post. Last week's theme, Homeschool Memoirs #12: Let's Play A Game! is a great resource for games and their learning uses in your homeschool! Join them for a new theme each week!
19. Best Variety
This blogger is one that could fit in any of these categories … but they just can't be pinned down in ONE. This type of blogger is the ADD hyper-focused type… always moving on from one thing to the next… and always keeping you interested in coming back for more!
Suzanne of ::God is Good:: has been searching on places to see/visit in the Smyna – Nashville - Murfreesboro area of Tennessee. In her searching, she found some "Educational Programs and decided to share it with us, in case you're looking for some social study 'enrichment' activities in her post, Making Butter.
20. Best Thrifty Homeschooler
Most of us are homeschooling on a shoe-string. Nominate your favorite money-saving blogger so you can share her tips with the blogosphere and bless a bunch of homeschool children in the process! [Blog doesn't have to be exclusively about frugality.]
Kris@Weird, Unsocialized Homeschoolers has a very cute idea for a Step by Step: Counting and Number Recognition Activity for your preschooler.

HappyCampers presents Easy Christmas Gift Idea posted at The Adventures Of The Williams Family.
21. Best SUPER-HOMESCHOOLER
Ever feel like a loser after reading someone else's lesson plans, seeing their field trip photos, listening to them talk about what they got done today, or seeing pictures of their children's accomplishments? You were probably feeling the effects of visiting a SUPER-HOMESCHOOLER's blog. These are the A-list homeschool parents that just BLOW YOU AWAY with their enthusiasm. We all have our good days, but this blogger has us all beat.
Join Barbara Frank as she is Getting Ready for Thanksgiving. You can read how a homeschool mom can successfully tackle a large Thanksgiving for extended family, if she has the "Simple Homeschool Thanksgiving" plan at Barbara's blog, Barbara Frank Online.

Robin, last year's WINNER in this category, tells us something we all want to hear: "I Have a Personal Assistant: You Should Too." Read at the Heart of Wisdom blog as she introduces you to her personal assistant. She reminds her of blogging tasks (contests, memes, etc.), sites she wants to check out or book reviews he wants to read, when to back up data, calls to make, birthdays, and much more.
22. Best Nitty-Gritty Homeschool Blog
Since we included a category for the Super-Homeschooler… I figured we would add one in for the homeschooler who is brutally honest and open about her mistakes and failures. These are the moms that make you feel better and let you know that it is OK that we aren't perfect. What would we do without them???
If you want to win a battle, have a mighty leader and a bigger and stronger army than the enemy. God has another way. Robin Sampson presents Go With the Strength You Have posted at Heart of Wisdom Blog with lessons from Gideon. Gideon believed in the "Law of Linearity." If you do A, B will logically follow.

3 Moms presents A Holiday From Homeschooling For The Holidays posted at Happy to be at Home. Just because we stop doing formal schoolwork does not mean that the learning stops. There are so many fun and educational ways for the kids to be involved in the holidays. She includes a good list of some things that they've done in the past, or that plan to do this year.
23. Best NEW Homeschool Blog
It is hard making a name for yourself in the blogosphere. A lot of times, you feel as if you are writing and no one is out there. If you have stumbled upon a great new blogger who has a lot of potential and you want to share them with the rest of us… please consider nominating them for this category!
Are you Making the "Leap" to Homeschooling? Billy Joe Jim Bob discusses the fact that someone considering homeschooling for the first time asks about making the leap, and how, on the one hand, it's easier than you think; on the other, homeschooling changes EVERYTHING.

Felice Gerwitz presents Learning at any Age – Media Angels, Inc. posted at Felice's Blog. I'm always open to learning new things but never expected to learn as much as I have from my own children…of all ages!
24. Best Homeschooling Methods Blog
Not everyone is an eclectic or unschooling homeschooler. It is time to give credit to all those other great methods out there. We hope that you will nominate someone in this category that helps you better understand and implement whatever method of homeschooling you follow.
Kim Kautzer of In Our Write Minds gives non-threatening ideas for teaching your kids to observe and describe their world and pointers about using Narration as a wonderful tool for coaxing stories, descriptions, and letters from a young writer, especially a more reluctant one. Read more about it in her article, Reluctant Writers Tip #2: Learning to Describe.

ChristineMM reviews a brand new book for parents, a guidebook to learning disabilities, developmental, neurobiological and psychological disorders, called "Alphabet Kids"as she presents Alphabet Kids From ADD to Zellweger Syndrome: Book Review posted at The Thinking Mother.
I am wondering if next year we need a category for those in-between years of "homeschool-graduated-not-yet-a-homeschool-teacher".
Khan presents Is Online Learning Right For You? posted at Higher Education and Career Blog.

Not all diplomas meet U.S. requirements for accredited education, and extenuating circumstances apply. For this reason, the USCIS generally requires persons who have obtained their degrees outside the U.S. to have an educational evaluation performed before an employment-based visa is issued. College Degrees presents Foreign Credentials Evaluations: What Diplomas Make the Grade? posted at The Degree People.


When I was first nominated for one of these categories in 2006, I was surprised that someone would nominate me. I was really surprised when I found out that the winners in each category receive prizes. When you go over to look over the Nominees and Vote for them over the next 2 weeks, be sure to check out the companies who generously donated prizes!
blessings~
I hope you enjoyed this week's carnival. Please be sure to send in your submissions to the next Carnival of Homeschooling. It will be hosted at Tami's Blog on November 18. Submissions are due in by 9pm EST on Monday.
RELATED ARTICLES and Links:
Just When You Thought the Voting Was Over! – My Picks for the 2008 HSBAwards
Subscribe to Walking Therein by Email
Thank you for visiting! Please be sure to see my right sidebar and give what you can to the Gleaning the Harvest widowed and single-parent home school families. It only takes a moment and is safe to donate through Paypal.